Internships
How to Write a Cover Letter for an Internship
Writing a cover letter for an internship can be tough. We've put together some tips on how to write a great cover letter to maximize your chances of landing that offer!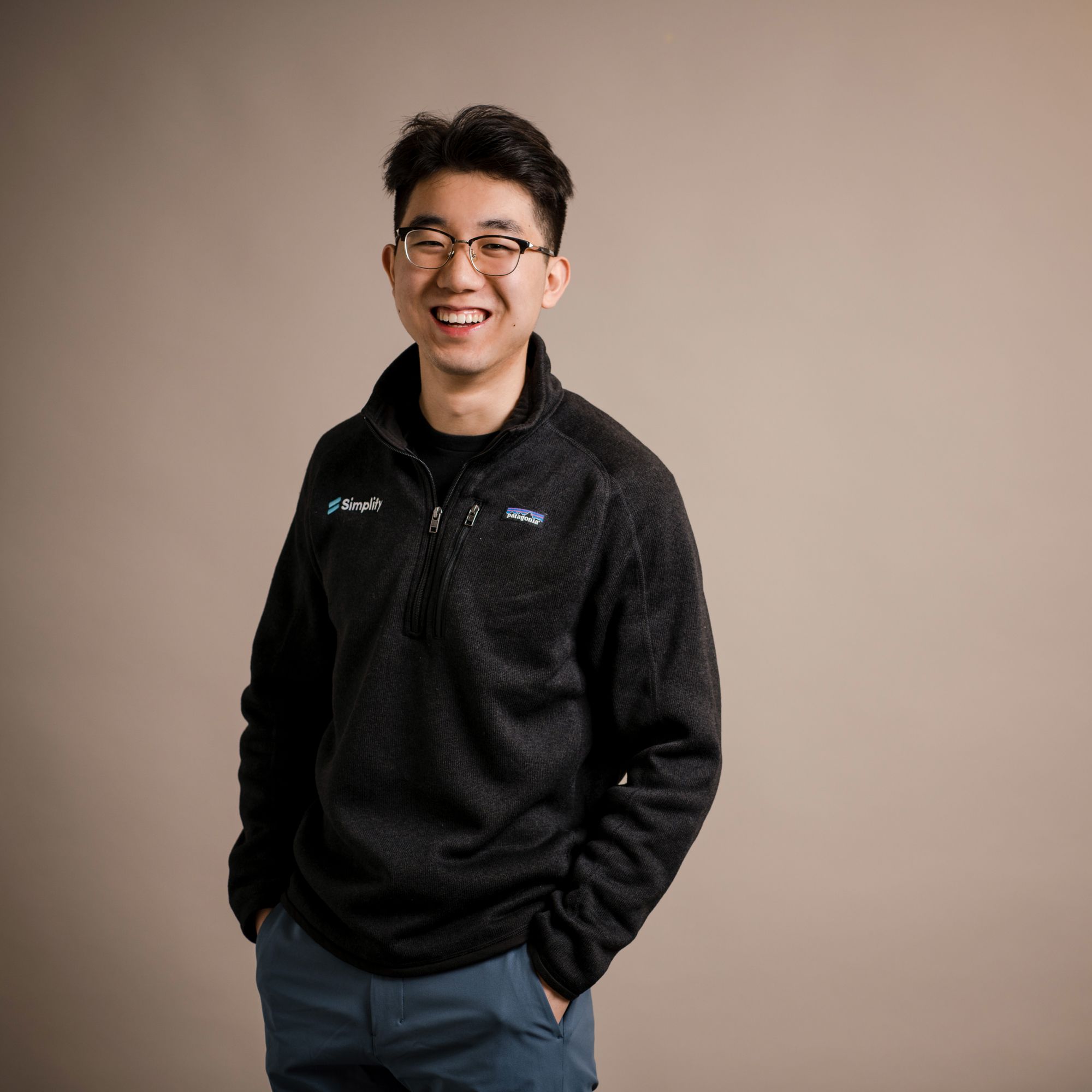 Published: (Updated: ) - 5 min read
Photo by Nick Morrison / Unsplash
While cover letters are often not required for internships, writing one can definitely help distinguish you from the crowd of other applicants. However, knowing what to include in a cover letter is a challenge for most college students, primarily because there is often not much that seems worthy to be added.
In this guide, we'll show you how best to craft an impressive cover letter that brings the best out of your education and limited experience.
💡
Fun fact: I (Michael) got my first internship with basically no work experience on my resume!
State Exact Role You're Applying For
Starting your cover letter with the position you're looking for demonstrates that you've thought about what makes you the greatest candidate for this particular position. It refreshes the audience on the situation and sets the stage for the rest of your letter. It also implies that you've written a cover letter specifically for their opening rather than employing a generic cover letter for all applications – even if this isn't true!
You need to find a way to stand out from the thousands of cover letters they have received, and this is a powerful strategy to do so.
Use Adequate Keywords
Employers frequently search resumes and cover letters for terms related to the position. Therefore, adding keywords to your cover letter increases its chances of being shortlisted. Examine the job description and the company website for hints on what you should mention. For example, if the job description mentions "HTML coding skills," try using comparable concepts, words, and examples in your cover letter. Make them as frequent as possible, but don't go overboard. A good rule of thumb is to include at least three relevant keywords in each paragraph or section.
💡
It's often a great idea to include technologies and skills you've used at each experience you list!
Highlight Relevant Coursework and Skills
Employers may be interested in your related courses if you have little to no employment experience. Include any courses you've taken that are relevant to the job description or industry. For example, if you're looking for a design internship, include your design courses as well as any notable related accomplishments.
Another way to compensate for a lack of work experience is to highlight your skills, expertise, and education that will help the employer. Even if you lack professional industry experience, you can highlight abilities earned from past work, volunteer positions, personal projects, classes, or academic assignments. Include accomplishments from extracurricular activities as well. These unofficial milestones illustrate your practical ability to reach targeted goals. If you have certificates to substantiate these efforts, all the better.
💡
Want to get technical work experience?
Check out
this blog post
we wrote about the best side projects for those interested in tech!
Explain Why You Are a Good Fit For the Role
In addition to describing the talents that are relevant and advantageous for the internship, you should explain why you are a good fit for the role.
This involves connecting the dots between what the firm or organization wants from its interns and what you can do to deliver those services. Study the job description carefully to determine which skills and experiences are desired by the company. Align those with your own and prioritize them in your cover letter based on the job posting.
For example, if you are applying for a job at a software development company, highlight the fact that you are proficient in Python development, have completed several real-life projects, and have had a mentor for a few months.
💡
Looking for internships that fit you?
Fill out
this short quiz
and get matched with positions that fit your skills and interests!
Focus on Your Motivation and Passions
Internships are intended to be entry-level jobs. Most hiring supervisors do not anticipate you having a lot of formal work experience.
Instead, hiring managers choose interns that are enthusiastic and eager to learn. These characteristics demonstrate that you will make the most of the training you receive. They also inform the firm that you have enough energy to complete quality work.
It is challenging to communicate your passion through your resume. Your cover letter must show this enthusiasm by emphasizing your motives and persuading the company that you're the right candidate for the internship.
There are several ways to do this. For example, describe related interests to demonstrate long-term passion. If you're looking for a coding internship, for example, mention how you've been attending coding boot camps since you were a teenager. Second, provide an example of when you demonstrated initiative. Discuss how you took the initiative to design the interface for your university's new student portal. Finally, demonstrate your interest in the company's business by mentioning specific techniques or items that you're thrilled about or want to collaborate with.
Demonstrate Your Ambition
Being an intern does not have to be about doing mundane tasks, completely unrelated to what you studied. Many firms assign bright interns to real-world projects that have an impact on the company's bottom line. Following the completion of their internship, hiring managers at these companies award the finest interns jobs.
Your cover letter should demonstrate that you are interested in doing more than just assisting full-time personnel. Communicate that you are both capable of handling the job's obligations and determined to succeed.
Including hard numbers in your intern cover letter is one of the best methods to emphasize your goal. Hard figures add context to your accomplishments and demonstrate to the reader that you are capable of producing outcomes.
Show how successful you are in terms of percentages, for example. Then compare your success rate to that of your friends and other entry-level programmers.
Address Hiring Manager By Name
One of the easiest ways to impress the hiring manager is to start your cover letter with their name. Instead of writing "Dear Sir/Madam" or "To Whom It May Concern," perform some preliminary research to determine the recruiting manager or department head's name. If the hiring manager's name isn't available on the corporate website or in the job advertisement, here are several more options:
Check Online: Look through the corporate employees on LinkedIn for the hiring manager's name.
Call them! Simply phone the company you're applying to and ask for the name of the appropriate individual.
Using the recruiting manager's name demonstrates that you're serious about the internship and prepared to go the extra mile to connect with the potential interviewer. Simply knowing how to correctly address a cover letter strengthens your application above those sent by other possible interns. Furthermore, most people enjoy being addressed by name.
Describe What you Feel You Would Gain From the Internship
Most employers have established an internship program to assist students and young professionals in better understanding the sector and developing skills, experiences, and relationships that will serve them throughout their careers. In addition to discussing what you'll bring to the table, emphasize what you intend to accomplish and learn from the internship. Demonstrate that you understand what they are attempting to share and that you are prepared to receive it.
💡
Tip: Mention specific aspects about the internships that are unique to the company – this demonstrates that you've done your research on the position!
Remember To Review Your Cover Letter
Set aside time to proofread and tweak your cover letter after it is finished. Many people forget this step, and it ends up costing them a lot. Make sure the name of the company is correct – don't send in the wrong cover letter!
Check for spelling, punctuation, and grammar mistakes when proofreading. If possible, have trustworthy friends or family members review your final draft for a fresh set of eyes. Do everything you can to show them the best you have!
Apply, apply, apply!
Internships are designed to accommodate students with minimal experience, so don't be discouraged when applying/writing your cover letter. These days, it can often take dozens (usually more) of applications to land just one offer. If you haven't already, check out Simplify's browser extension which helps you autofill online job applications and save hours of time. More than 1,000,000+ applications were submitted with Simplify just this year, saving users more than 70,000+ hours of time! Best of luck!